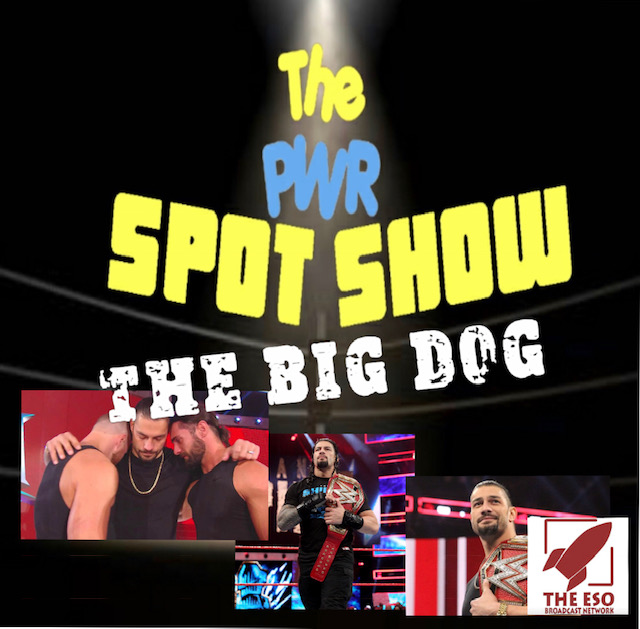 The PWR Spot Show is back on the air with a look at The Big Dog. Due to Roman Reigns recent announcement, we felt that we owed it to him to give him his own episode. Love him or hate him, Reigns has been the top star of the company for years now but will be stepping away to battle another opponent that will take his full attention. John and Richard are joined by friends of the show Issac Cain & Steven Johnson as they discuss many things about The Big Dog and the Roman Empire.
At the beginning of the show, John announces big changes that are coming to the podcast but we promise its all a good thing. John and Richard also bring you the 10 minute time limit where they discuss the three turns that RAW had on the October 22nd 2018 episode. We would love to hear feedback about the new changes to our show and please follow us on twitter @pwrspotshow
If you like the podcast, spread the word on social media & tell your friends about the show and to check us out on Podbean and iTunes! We are a wrestling podcast
for fans by fans.
You can still email us @ theprowrestlingroundtable@gmail.com
The Pro Wrestling Roundtable Archive