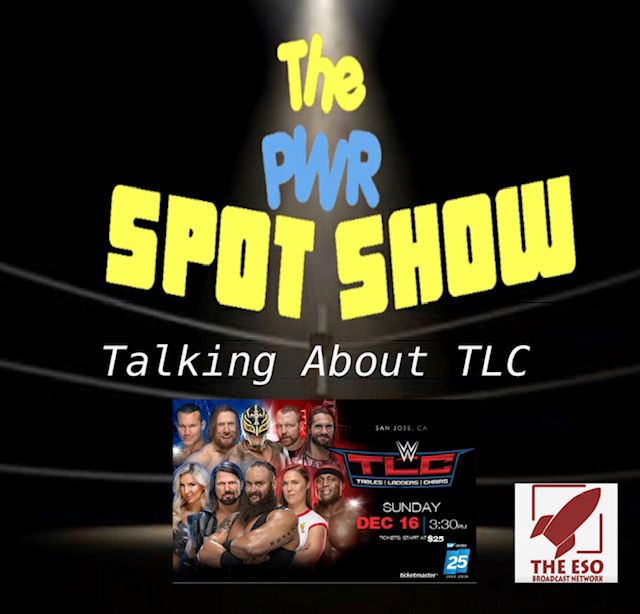 The PWR Spot Show is back on the air with a look at this past Tables, Ladders, & Chairs from WWE which has been received very well. Some stellar matches happened such as A.J. Styles vs The New Daniel Bryan, a fantastic TLC Women's match where Becky, Charlotte, and Asuka put on a masterpiece of a match and Ronda still proving that she is a perfect fit for WWE. John, Richard, and the newly crowned third head of the dragon Jerry Chandler sit around the roundtable to discuss all of the above.
Before the guys talk about that though, the ever popular Ten Minute Time Limit is back and Richard makes John talk about something but he doesn't know what the subject is and neither will you until you listen to this exciting addition of the PWR Spot Show!
If you like the podcast, spread the word on social media & tell your friends about the show and to check us out on Podbean and iTunes! We are a wrestling podcast for fans by fans.
You can still email us @theprowrestlingroundtable@gmail.com
Follow Palaver Productions on Instagram @itspalaverproductions
Follow us on Twitter @pwrspotshow
Follow Richard on Twitter & Instagram @nerdylaser