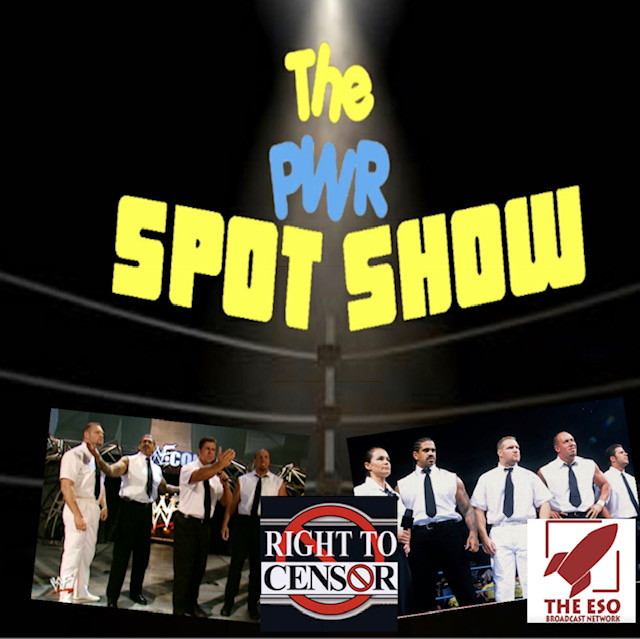 The PWR Spot Show is back on the air with a look one of the most controversial and possibly annoying factions (at least their music) with Right To Censor. With the attitude era in full swing, there needed to be a faction that was against the sex and violence. Steven Richards was put in charge of this group and John and Richard talk all about it. The good and the bad. Val Venis being an underrated wrestler and much more!
Before the Right To Censor talk, John and Richard do the Ten Minute Time Limit where they discuss what Wrestlemania 35 could look like!
If you like the podcast, spread the word on social media & tell your friends about the show and to check us out on Podbean and iTunes! We are a wrestling podcast for fans by fans.
Follow us on Twitter @pwrspotshow
You can still email us @ theprowrestlingroundtable@gmail.com