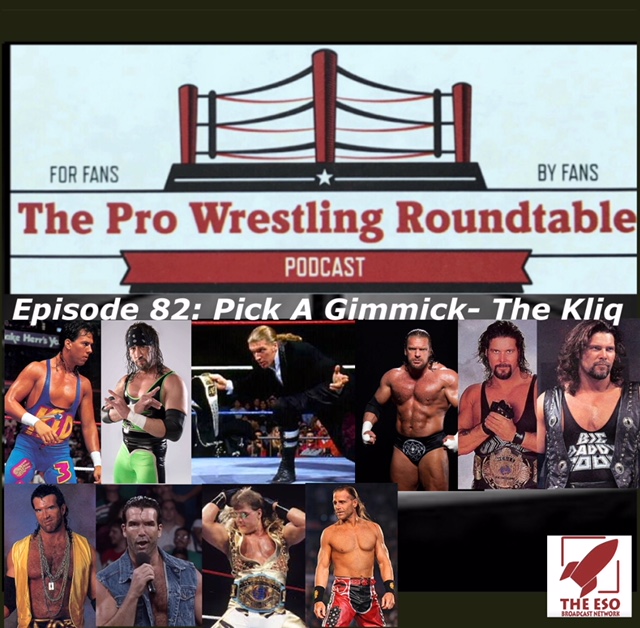 On this episode of The Pro Wrestling Roundtable Podcast we have a very special topic for you all to hear. It's part of our new Pick A Gimmick series where we pick between 2 gimmicks for a wrestler and decide which one is better! For the first addition of this we are going to focus on The Kliq so we have 1-2-3 Kid or X-Pac, Razor Ramon or Scott Hall, Diesel or Kevin Nash, Hunter Hearst Helmsley or Triple HHH, and finally HBK or The Legend Shawn Michaels. Jonathan Williams is busy slaying dragons @ Dragon Con so John and Richard are joined by friends of the show Chris Depetrillo from Figures Toy Company & Jared Davis from the To Be The Man Comic Book. Enjoy this episode and remember to Share, Subscribe, & Suplex!!!
Follow Us On Twitter @podcastpwr & email us  @ theprowrestlingroundtable@gmail.com
Show Notes:
Buy The Pro Wrestling Roundtable T-Shirt!
John Morgan Neal's Aym Geronimo