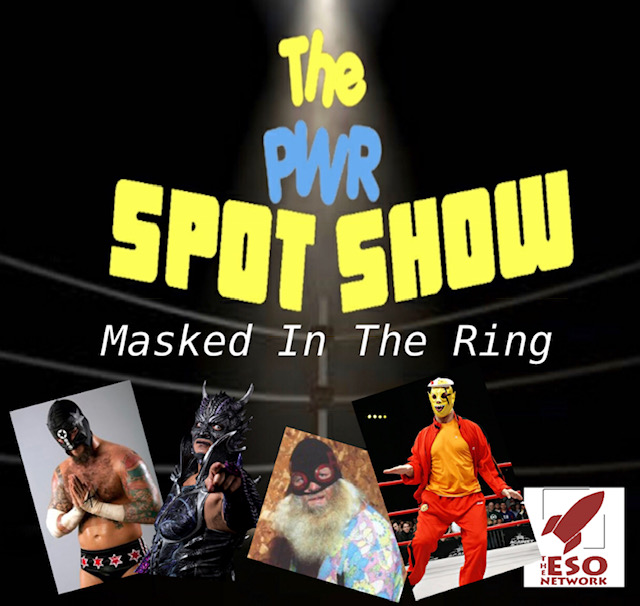 The PWR Spot Show is back on the air with a look at masks in the ring, from luchadors to the unconventional, masks are a huge part of wrestling. So John, Richard, and Jerry gather around the roundtable to discuss the not so obvious favorite masks and masked wrestlers.
Also, on the show is the Ten Minute Time Limit where Richard tortures John with a subject he doesnt know about that he can only talk about for 10 minutes.
If you like the podcast, spread the word on social media & tell your friends about the show and to check us out on Podbean and iTunes! We are a wrestling podcast for fans by fans.
You can still email us @theprowrestlingroundtable@gmail.com
Follow Palaver Productions on Instagram @itspalaverproductions
Follow us on Twitter @pwrspotshow
Follow Richard on Twitter & Instagram @nerdylaser